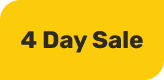 94% of customers were happy with their purchase
tulo 8" Memory Foam Lavender Mattress
BEST FOR
Side, Stomach and Back Sleepers
Helps With
Acid Reflux
Pain
Sleep Apnea
Snoring

Temperature

Toss And Turn
Overview
For a well-priced mattress that provides comfort, durability and freshness, meet our exclusive tulo 8" Memory Foam Lavender Mattress. The medium feel means this mattress is ideal for side sleepers, and the infusion of lavender into the memory foam keeps your mattress feeling clean. Lavender, a botanical herb named for the French word "lavare," meaning "to wash," adds a boost of germ- and mite-fighting power without the addition of scents, allergens or chemicals. It's comfy, too, with a layer of memory foam that provides all-night pressure relief to your hips and shoulders and sag-free, firm support foam that keeps your spine aligned.
Benefits
Mattresses in a box offer convenience and high-quality sleep.
Elevating the top and/or bottom of your mattress provides targeted support to help reduce snoring, provide pain relief and make reading and watching TV more comfortable.
Using pressure relief can alleviate aches, stiffness, pain, and sleep apnea by keep pressure on the mattress consistent across the entire bed.
Proper support from your mattress can alleviate common sleep problems from snoring to soreness to sleep apnea as it distributes your weight evenly across the mattress and maintains proper joint and spine alignment.

Breathable materials regulate body temperature and prevent heat buildup to create a cooler sleep experience.