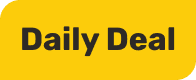 Serta iComfort CF2000 11.5" Firm Mattress
Why Our Sleep Experts™ Love It
"The memory in this conforms so well on hips and shoulders. Even though its a firmer feel, it is pressure relieving and firm where you need it."- Aaron Sudia, Sleep Expert
BEST FOR
Back & Stomach Sleepers
Helps With
Acid Reflux
Bed Partner
Pain
Sleep Apnea
Snoring

Temperature

Toss And Turn
Overview
Revel in the cool support that's exclusive to an iComfort with the iComfort CF2000 firm mattress. Every iComfort mattress is made with Serta's exclusive Carbon Fiber Memory Foam. This system channels heat away from your body and provides exceptional strength for back and neck support. The Gel Active® Max Memory Foam help draw heat away from your body and promote airflow to prevent that hot, stuffy feeling when falling asleep.
Benefits
Elevating the top and/or bottom of your mattress provides targeted support to help reduce snoring, provide pain relief and make reading and watching TV more comfortable.
Using pressure relief can alleviate aches, stiffness, pain, and sleep apnea by keep pressure on the mattress consistent across the entire bed.
Temperature-regulating components and materials draw heat away from the body to create a cool and comfortable sleep surface.
The goal of motion separation is to isolate movement, helping to reduce what you feel (like your partner tossing and turning) and offer pressure relief to your shoulders, hips, and back.
Proper support from your mattress can alleviate common sleep problems from snoring to soreness to sleep apnea as it distributes your weight evenly across the mattress and maintains proper joint and spine alignment.

Breathable materials regulate body temperature and prevent heat buildup to create a cooler sleep experience.
Let's Look Under The Covers
BREATHABILITY
Cold Touch™ Cover
Healthier sleep happens when your body stays cool and dry. This breathable knit Cold Touch™ Cover delivers an instant cool-to-the-touch sensation, and helps you maintain a comfortable temperature so you wake up feeling refreshed.
SUPPORT
Carbon Fiber Memory Foam
This conforming memory foam provides low-motion support, and the infusion of carbon fibers contributes to the efficient channeling of heat, resulting in a cool night's sleep.
BREATHABILITY
Gel Active® Max Foam
Hot and stuffy sleepers will notice a difference when they sleep atop this open-celled Gel Active® Max Foam. This technology promotes airflow within the foam, allowing air to circulate whether you're shifting positions or sound asleep.
PRESSURE RELIEF
EverCool® Fuze Gel Foam and Serta® Foam Core
Serta® Foam Core premium memory foam is infused with EverCool® Fuze Gel, a comfort-inducing combination that redistributes pressure away from pain points, while helping maintain a comfy sleep temperature.