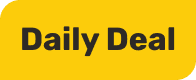 Beautyrest Silver BRS900 12" Plush Mattress
Why Our Sleep Experts™ Love It
"Lots of comfort and pressure relief and the added cooling technology keeps my mattress temperature neutral at night." - Randy P., Sleep Expert
Helps With
Acid Reflux
Bed Partner
Pain
Sleep Apnea
Snoring

Temperature

Toss And Turn
Overview
Better you begin with a better night's sleep. The lasting resilience of the Beautyrest Silver BRS900 12" plush mattress, ensures you'll be more awake every day for years to come. Simmons Beautyrest Silver is engineered to maintain its shape and consistent comfort over the life of your mattress, so that your sleep will be every bit as restful years from now, as it is today. Featuring 900 Series Beautyrest® Pocketed Coil® Technology that provides flexible support precisely where it is needed and isolates motion between two sleepers. The DualCool™ Technology found in the Silver BRS900, is an antimicrobial performance layer that works to keep your mattress fresh and cool while moving heat and moisture away, so you sleep at your ideal sleeping temperature. Get the soft support right where you need it most with Gel Memory Foam Lumbar Support.
Benefits
Elevating the top and/or bottom of your mattress provides targeted support to help reduce snoring, provide pain relief and make reading and watching TV more comfortable.
Using pressure relief can alleviate aches, stiffness, pain, and sleep apnea by keep pressure on the mattress consistent across the entire bed.
Temperature-regulating components and materials draw heat away from the body to create a cool and comfortable sleep surface.

By working with manufacturers to reduce carbon emissions, utilize recycled materials and create biodegradable products, we're caring for you and the planet.
The goal of motion separation is to isolate movement, helping to reduce what you feel (like your partner tossing and turning) and offer pressure relief to your shoulders, hips, and back.
Proper support from your mattress can alleviate common sleep problems from snoring to soreness to sleep apnea as it distributes your weight evenly across the mattress and maintains proper joint and spine alignment.

Breathable materials regulate body temperature and prevent heat buildup to create a cooler sleep experience.
Let's Look Under The Covers
BREATHABILITY
DualCool™ Technology
You, your bedding, and your mattress stay fresh and dry with Beautyrest's DualCool™ Technology. It features fibers enhanced with silver, which provide antimicrobial performance, moisture-wicking, and heat dissipation.
PRESSURE RELIEF
Comfort Foam Layers
1.25" of breathable AirFeel® Foam and 1.25" of plush comfort foam provide cushioning pressure relief for your curves, and keep you at a comfortable temperature while you sleep.
SUPPORT
Gel Memory Foam Lumbar Support
A premium gel memory foam lumbar support is positioned across the middle third of this mattress so you get extra targeted support for your back.
SUPPORT
900 Series Beautyrest® Firm Pocketed Coil® Technology
The firm pocketed coil system, with a 900-coil density, provides flexible support for your entire body. Each coil is wrapped in a durable fabric sleeve to isolate motion between you and your partner, so you get a more peaceful sleep.