Gastrointestinal discomfort from eating and drinking is worse when lying down. Your sleep position and proper body and head alignment can help. Speak to your doctor and our Sleep Experts® to find solutions that can work for you.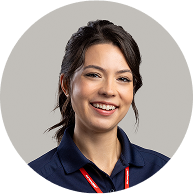 Speak with a Sleep Expert®
Our Sleep Experts® receive 200+ hours of training so you can get your best night's sleep. You can chat, call or visit us in-store.
This is a draggable carouselUse Next and Previous buttons to navigate.
Content on mattressfirm.com is not intended to be a substitute for professional medical advice, diagnosis, or treatment. Always seek the advice of your physician or other qualified health professional with questions you have regarding a medical condition.
Text MATTRESS to 766693 to receive text alerts on exclusive savings and more. Text STOP to cancel. Msg & data rates may apply.
View our privacy policy