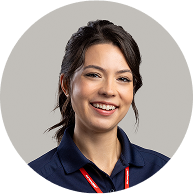 Consult with a Sleep Expert®
Our Sleep Experts® receive over 200+ hours of training so you can get your best night's sleep. You can chat, call, or visit us in-store to find your best mattress and sleep essentials—all for your needs.
Helping combat Junk Sleep for over 90 years.
Today, our Sleep Experts® help more than 3 million people unjunk their sleep each year by matching them with the perfect mattresses.
Text MATTRESS to 766693 to receive text alerts on exclusive savings and more. Text STOP to cancel. Msg & data rates may apply.
View our privacy policy